We're super excited to announce that we're bringing Plex to Sonos. We're all massive fans of both the company and their products, and so we're thrilled to introduce the feature to you.
The Plex announcement for the integration in Sonos is along awaited step for me. And finally it was done.
Currently the Plex service is available only as a public beta in the Sonos Labs section, but the current feature list is promissing.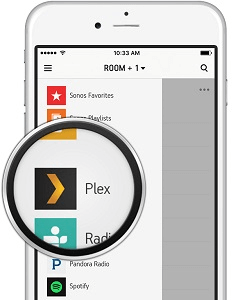 Two of them appear very interesting to me:
1) The remote availability of your music library via the Sonos app.
2) The library organization with Audio Fingeprinting support (Premium account needed).
I'll definitly give it a try tonight, and maybe it has the potential to replace iTunes for my library organization.