We're incredibly proud to be taking the wraps off the future of premium media consumption in Plex. We've had a crack team working for the better part of a year on an app we've built from the ground up to deliver the absolute highest quality media browsing and playback experience. It represents an exciting new direction for us in lots of ways, and we call it the Plex Media Player.
Damit stellt Plex den stark modifizierten "Frodo"-Fork von XBMC (heute Kodi) ein und setzt künftig auf eine komplett neu geschriebene App ohne Altlasten.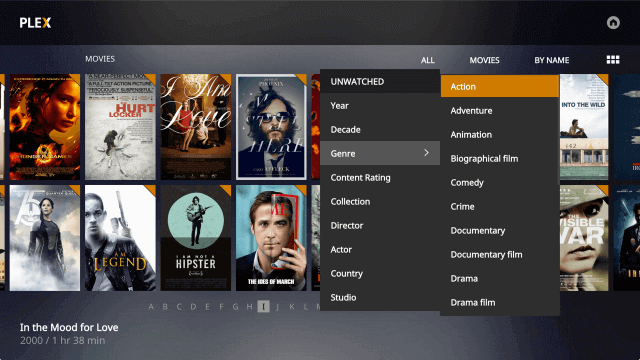 Laut dem Blogeintrag wird die Plex Home Theater Plattform, die auch auf verschiedenen NAS läuft, nicht mehr weiterentwickelt, sondern nur noch mit Bugfixes versorgt.
Durch diesen Schritt werde nicht nur der Entwicklungsprozess durch Code Sharing effizienter gestaltet und die Cross-Platform Kompatibilität verbessert, z.B. auch durch den Einsatz von mpv als Playback Engine, man verspricht sich auch Vorteile bei der freien Skalierbarkeit der UI bis zu 4K Auflösung und besseren Video- und Audio-Codec Support (z.B. H.265, DTS-HD MA). Nähers gibt es auch in den FAQ's zu erfahren.
Der Plex Media Player ist momentan als Preview für Windows (64-bit), OS X, Embedded Plattformen mit Intel 64-bit Architektur und den Rasberry Pi 2 verfügbar (Plex Pass Subscription vorausgesetzt).